BEST IELTS COACHING INSTITUTE IN DELHI?
SEEK ACADEMY located in Tilak Nagar, New Delhi is one of the best Ielts Coaching Institute which offers training at a very reasonable rate. It has the best faculties with 7-8 years of teaching experience and is capable of guiding weak students also to score well. Present score of our students is 6 -7.5 bands. We offer separate sessions for Grammar, Speaking and Writing in a week. Mock sessions are organized every Saturday where anyone can take part. Our teaching strategy differs from the rest of the institutes in various ways.
ROLE OF TRAINING INSTITUTES IN CRACKING IELTS :
According to us, to crack IELTS Exam In first attempt, indeed it is necessary to join an institute to achieve a desired band score whether in academic or general module.
Firstly, one must be aware of the test taking strategies before taking it.
Secondly, there are certain do's and don'ts associated with the test which candidates will never come to know unless they enroll with an academy. However, the time span to enroll may differ from candidate to candidate.
Knowing English certainly cannot get you through the test in fact applying the appropriate technique, knowing the correct pattern and most importantly band descriptors matter too. Even though many candidates take the exam without any formal training considering IELTS as easy English test which is truly a myth. Moreover, some rely on the techniques overheard from friends and mentioned over internet which could be fruitful but not always. For attaining the best score a proper guidance of trainers who take real pain in assisting candidates is required.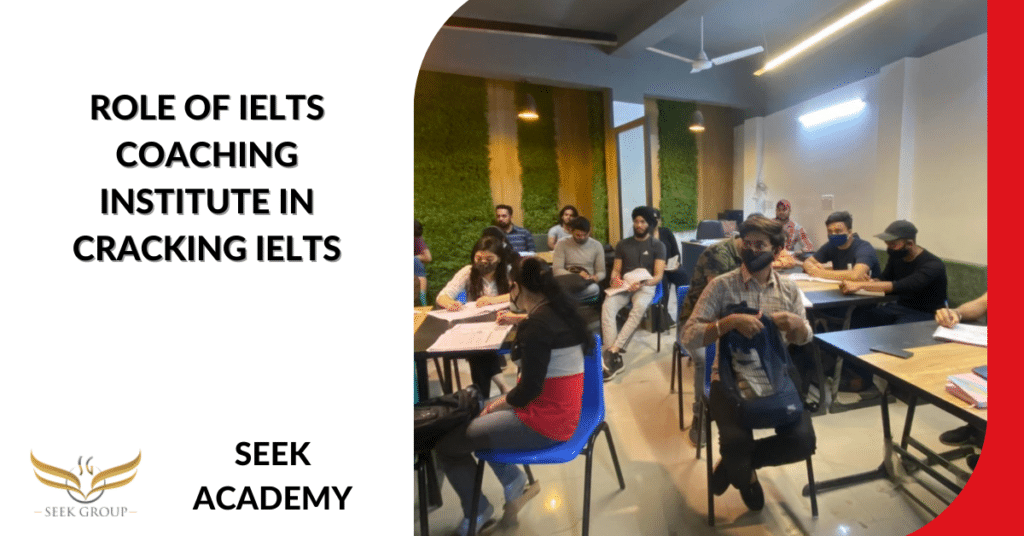 GET RIGHTGUIDANCE AND SUPPORT :
The exact help which an institute may provide is the experienced and qualified trainers who would perfectly guide the candidate with the appropriate skills to crack the exam in first attempt. Another major benefit of joining an institute is feedback which the candidate gets on accomplishing a task; this is certainly not possible while doing self practice.
Trained trainers provide the relevant feedback especially on writing and speaking skill where major errors are expected. Honestly speaking, grammar is not only required to achieve the best score but yes it is one of the major concerns to make the sentences meaningful. By practicing with an institute, one gets a clear picture about the grammatical errors.
Trained professionals efficiently pick out the errors and strive to rectify them every time candidates perform. Eventually, the performance and band score upgrade.
NEED OF JOINING IELTS TRAINING INSTITUTE IN DELHI:
Next most important aspect to clearly understand the need of joining the IELTS Preparation  Institute is to get trained for learning lexical resource. Generally speaking, students who are in touch with reading book or are still studying face less difficulty using the appropriate lexical resource as per the question. But for the ones who are weak at words usage, make it a point you need a mentor. Definitely, for a high band score, a clear view about vocabulary and its usage is required which could only be attained through proper training sessions.
Even though cracking reading test is not possible without knowing the relevant tips and tricks. Sometimes students claim that even after spending enough time and energy they don't get expected scores. Needless to say, the major cause behind this is improper time management and inaccuracy. By taking mock test at coaching centers, students get a fair idea about the main exam and its protocols. This doesn't end here, even feedback shared by candidates post mock test plays a crucial role in further development.
To further end up saying, before coming to this conclusion, whether to take up IELTS test with or without training, it's better to take a mock test at a renowned institute. Know your potential and overall standing before moving further.